Good news everyone! Chris Brown has joined our team of instructors for ENC 2017! Chris is a puppet builder, makeup effects/ special FX artist, costume designer, costume constructor, and sculptor. He'll be teaching our class in Zombie & Special Effects Makeup, as well as talking about the techniques and materials he uses for the wonderful monsters and puppets in his film projects.
Puppet construction and costume crafts for DISNEY WORLD ORLANDO, FLORIDA and TOKYO DISNEY

Puppet construction for ADULT SWIM for SQUIDBILLIES puppet.

Commissioned by JIMMY BUFFET to create and build a life-size puppet Buffet for concert use.

Special effects makeup on YOUR PRETTY FACE IS GOING TO HELL on ADULT SWIM
I apprenticed under Chris Brown as a puppet-maker. He was an excellent teacher who helped set me on my path as a puppet artist. His creativity, skill, and passion for his craft were inspirational everyday.
Come meet Chris, and sign up for his amazing Zombie Makeup class at Epic Nerd Camp 2017!
At ENC, adults who enjoy gaming, fantasy, and sci-fi can spend up to a week playing tabletop games, live action role-playing, and doing activities IRL that characters do in-game.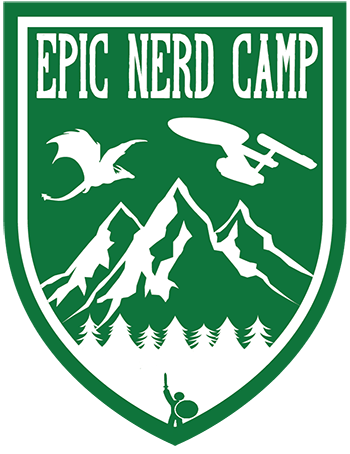 Geek
Summer Camp
For Adults
AUGUST 12TH-16TH & 16TH-20TH
STARRUCCA, PA