COMBAT ARCHERY FOR EPIC NERD CAMP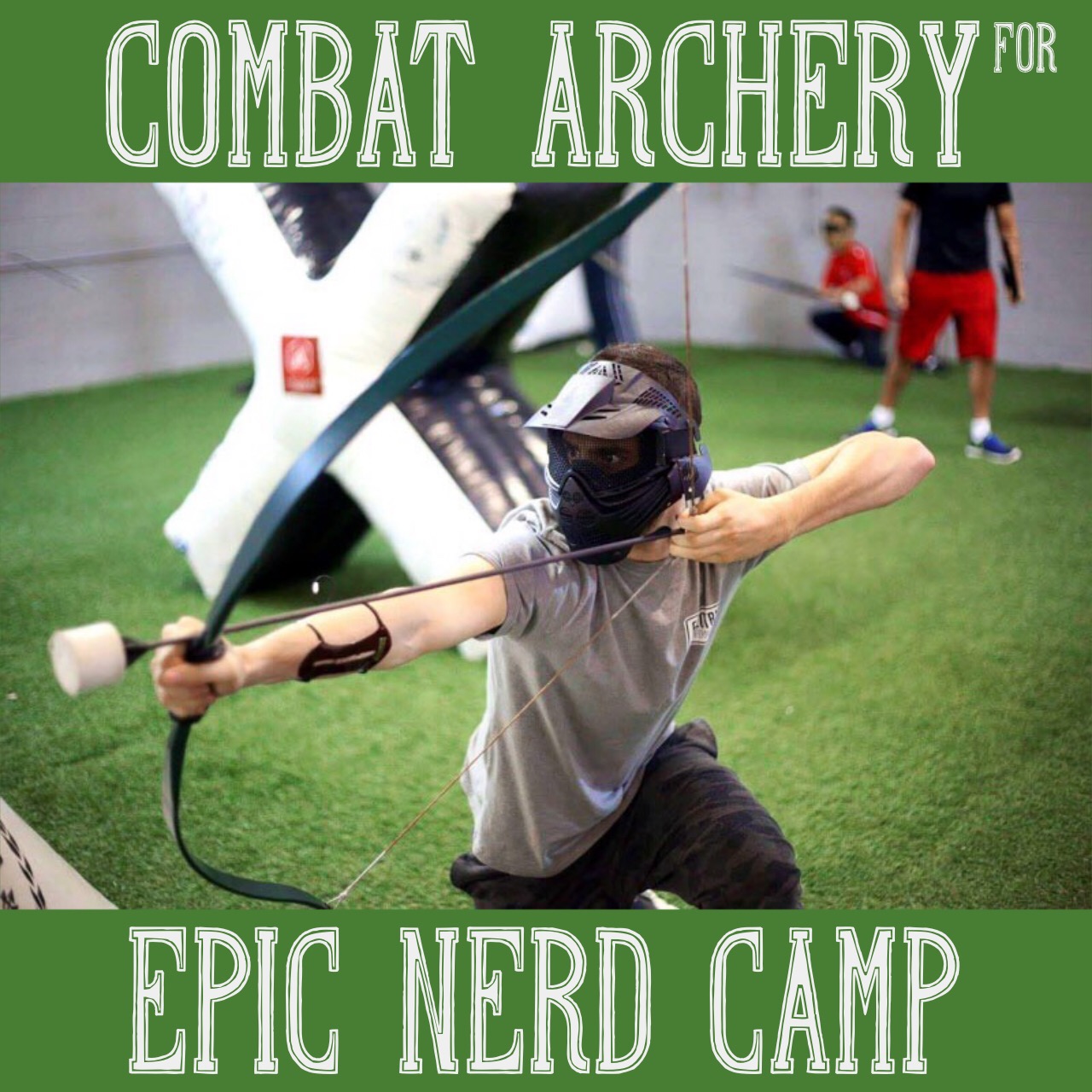 By popular demand, Epic Nerd Camp 2019 is debuting the brand-new activity of Combat Archery!
It's like dodgeball, but with bows and foam tip arrows…and no pained memories from gym class.  Our campers have been clamoring – nay, begging – for this to happen since we opened our doors, and with our powers combined, we did it! Our successful crowdfunding campaign has allowed us to get a 24 player set of bows, foam tipped arrows, face masks, and those big inflatable bunker thingies. It's going to be SO. MUCH. FUN!