COMBAT ARCHERY FOR EPIC NERD CAMP
Shoot your friends + get exclusive swag= WIN
COUNTDOWN TO INDIEGOGO CAMPAIGN!
By popular demand, Epic Nerd Camp 2019 is debuting the brand-new activity of Combat Archery.
In exchange for helping to add to our magical bank coffers, we've got some campaign-exclusive swag, AND you have an opportunity to make your mark (quite literally) on the equipment used during this activity! (You can put your face on a target !)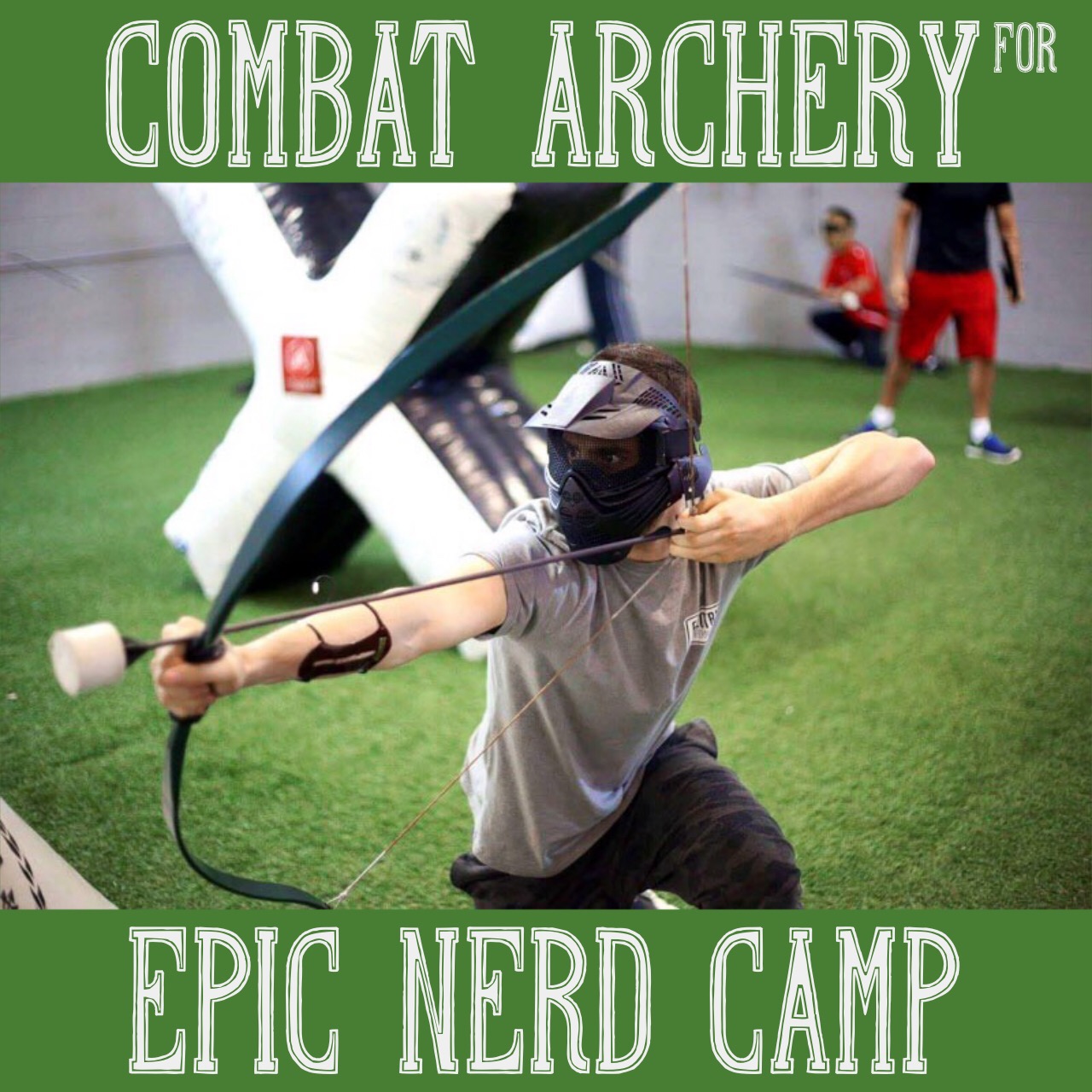 Epic Nerd Camp is taking its caravan to northern Maryland for a whole new adventure! The venue is easier to get to and has a lot more creature comforts (Tempurpedic mattresses!) but a lot more of the equipment and staffing fall on us than it has in previous years.  Nevertheless, we're here to provide a kick-ass experience, and what's a new adventure without a whole new set of quests!
One such quest is the ultimate in camp activities: COMBAT ARCHERY!  It's like dodgeball, but with bows and foam tip arrows…and no pained memories from gym class.  You campers have been clamoring – nay, begging – for this to happen. However, the costs are just a bit too steep for the kind of small, essentially volunteer-run business that we are, to be able afford this on our own. So, to make this happen, we are asking for help from our friends. (I may be singing a Beatles song in my head right now.)
We think that combat archery could be one of the most amazeballs activities that ENC offers.  In return for helping us make everyone's dreams come true, we've got some great perks to say thanks. These are one-of-a-kind, never to be made again kind of items that you can ONLY get from this campaign, and nowhere else.  We're serious, once this campaign is over, you won't be able to get these.
So, what are you waiting for?  Awesome Nerds, it's time to assemble!